Ethereal, beauty, grace, balance, organic - all words I associate with both nature and ballet. When it came to the art direction of this shoot, I knew exactly what to do to capture and communicate the essence of how I perceive ballet to my audience and showcase a side that is often not seen. Since ballet is primarily performed in productions on stages, I chose nature to be the backdrop for this session.
Dunbar Cave in Clarksville, TN, sits over its very own Swan Lake. The cave has been host to a number of concerts and dances in its time throughout the 1900's. Historically, it was a popular place for events, like concerts and dances, because even in snowfall and heat waves, it remains a cool 58 degrees all year round. With its natural beauty and historical significance to the local community, there was no other choice for this shoot.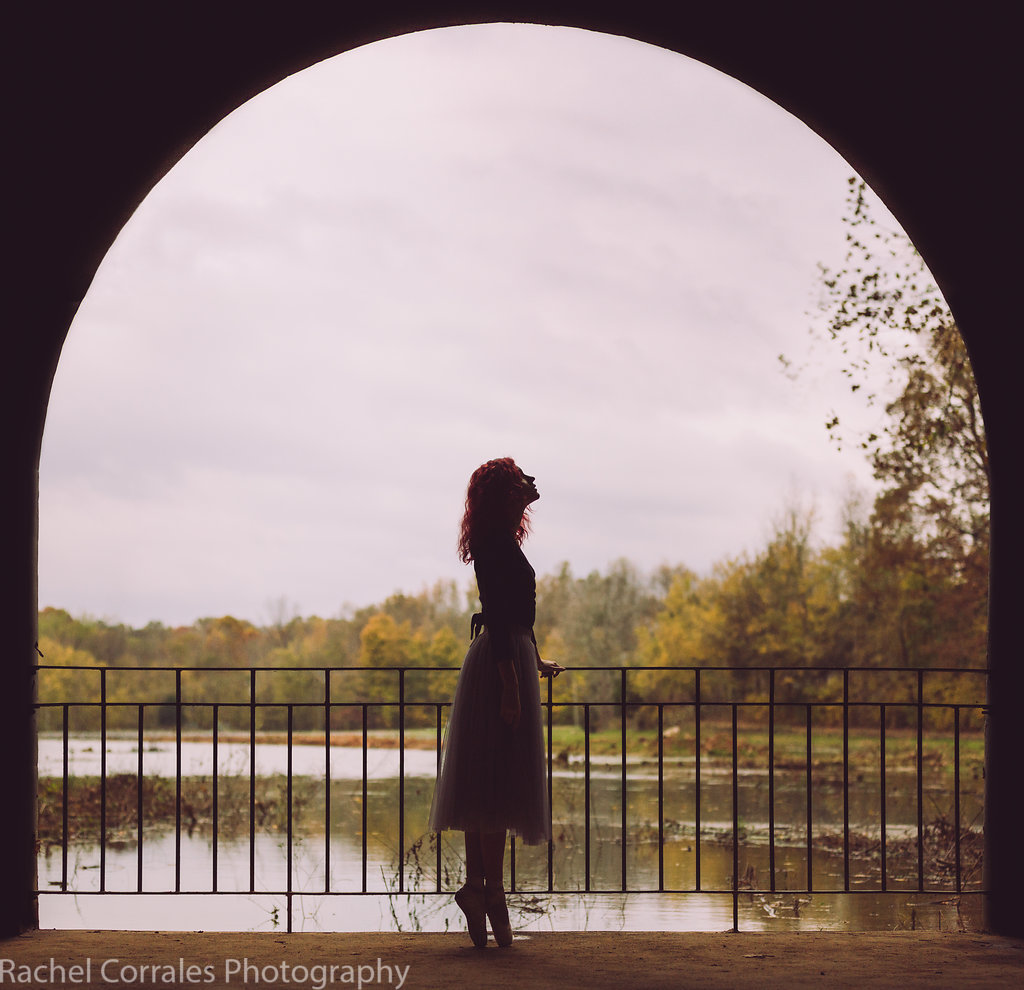 It was such a pleasure to work with this beautiful ballerina and her wonderful mother. The session was definitely giving me some Little Mermaid vibes!
For other photographers that come across this post, I want to walk you through my workflow a bit and focus this post on communication. I personally love reading about how other photographers approach a session, along with the photos that were produced from the shoot.
When you're working with your subject or a team, you want to make sure that you're all on the same page every step of the way. Excellent communication is essential in all parts of pre-production, from selecting a location to styling the shoot. This starts right away with your first conversation and continues throughout the pre-production process and into production.
Once we're ready on set, I pick up my camera and get started. I like to take a few shots to get an idea of how everything is working together in the frame of my lens and adjust my settings to my liking. This is also how I start to ease into directing my client or model. I might also show them the back of my camera so they can see what I'm seeing. Some photographers might frown on this, but there is a time and place for it. I've found that it actually helps increase both the comfort and confidence level of the person I'm working with and is particularly helpful when you're working with a client that is camera shy. Because they have a chance to relax into the session, they move more freely and convey more depth with their expressions.
It's also important to listen to your subject and take into account their needs and limitations. For example, in this shoot, because I am not a ballet dancer, it was part of my job as the photographer to defer to her expertise when it specifically pertained to dance technique. I communicated with her at the start of the session that she should tell me if something I asked for was not comfortable for her, whether it was because it was something she hadn't trained in yet, if it could result in an injury, or because there were limitations on set that wouldn't allow the motion to be executed. This did eventually come up in the shoot. There was a ballet pose that I suggested that she said was not possible because we we were in a stone and concrete environment and to capture it, part of performing the movement would require letting her body fall. No one wants to purposely fall onto stone slabs in a cave! This is where being flexible comes in and you move onto another idea without losing your momentum.
It's essential when working with someone, like an athlete or animal handler, that you allow that feedback loop to take place and that even as you direct, you collaborate instead of dictate, especially when it comes to safety. The result of open communication is an outcome that both you, as the director and artist, and the client or model, are completely happy with.
The best way to make sure that the experience you're creating is awesome for everyone involved is to make sure that your communication is on pointe! Yes, I totally went straight for that ballet pun :)